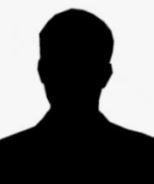 Module Leader of English for Specific Purposes in the College of Business and Economics" "College of Arts and Social Sciences" "Center for Language Enhancement" "Department
of English" "Applied Lingusitics/ Language Education"
I hold a PhD Degree in Language and Literacy from the University of the Western Cape, South Africa. The title of my thesis is "Language of Instruction and Quality of Education in Rwanda : A Case Study of Secondary Third Form Learners in the Gisagara District. I am nowadays a lecturer of English (English for General Purposes, English for Specific Purposes and English for Academic Purposes)in the Centre for Language Enhancement at the University of Rwanda. "Email:gmugirase@gmail.com
Phone : 0788484984" "
1) Did the 2019 One and Half-Month Boot Camp Training Enhance Rwanda Development Board (RDB) Interns' English Proficieny ?
Available at https://www.dpublication.com/journal/EJTE/article/view/523
2) Subject Teachers and Enhancement of Students' English Proficiency in Selected Senior Six Classrooms in Rwanda
Available at http://insciencepress.org/education-applications-developments-vi/
3) A 2021 Online Workshop for the Review of Two Modules on Methodology for using English as a medium of Instrruction in Rwanda : Opportunities and Challenges
Available at https://www.dpublication.com/journal/EJTE/article/view/554
4) Reflecting on the Causes of Errors in Second Language Learning and their Classroom Implications
Available at https://dpublication.com/journal/EJTE/article/view/549
"