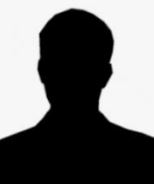 Module leader of ESP "College of Arts and Social Siences" "Centre for Language
Enhancement " English "Applied Linguistics ? Language Education" "I hold a Doctoral Degree in Language and Literacy from the Faculty of Education at the University of the Western Cape in South Africa. I specialised in the area of English for Academic Purposes.
I teach English for General Purposes, English for Specific Purposes and English for Academic Purposes at the College of Business and Economics at Gikondo Campus. I also teach Academic writing to Masters' and doctoral students from different colleges of the university of Rwanda. In addition, I do varied community outreach activities (devising English teaching and learning materials for primary and secondary school teachers, training primary school teachers ..)
ngspeciose@gmail.com
" "1) Did the 2019 One and Half-month Boot Camp Training Enhance Rwanda Development Board (RDB) Interns' English Proficieny ?
2) Subject Teachers and Enhancement of Students' English Proficiency in Selected Senior Six Classrooms in Rwanda
3) A 2021 Online Workshop for the Review of Two Modules on Methodology for using English as a Medium of Instruction in Rwanda : Opportunities and Challenges.
"