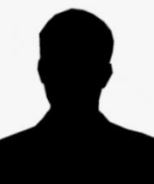 Director of Teaching and Learning Enhancement College of Arts and Social Sciences Governance, Development and Society Governance and Public Administration The area of research is mainly leadership in organization and Institution. Its Impact on the members of the organization, empowerment and its public policy implementation Dr. Safari Kambanda has made research on mature women empowerment in different national universities being public and or private. This included the fact of boosting voice equity at workplace and the implication of tertiary education on mature women work performance in Rwanda. Further he looked on how to fght intellectual marginalization through critical thinking in improving individual and community lives. kamsafari@yahoo.fr, 0788504134 "1. Safari Kambanda*, Kabwete Mulinda Charles, Kagwesage Anne Marie, Murenzi Janvier (2018), Boosting Voice Equity at Workplace : An Implication of Tertiary Education on Mature Women Work Performance in Rwanda, American Journal of Educational Research, Vol. 6, No. 1, 18-26.
2. Charles Mulinda Kabwete, Safari Kambanda, Anne Marie Kagwesage & Janvier Murenzi (2020) Fighting intellectual marginalisation through critical thinking : a glimpse at mature women's tertiary education in Rwanda, Research in Post-Compulsory Education, 25:1, 68-90, DOI : 10.1080/13596748.2020.1720168, Journal of Popular Education in Africa, October, November & December 2020, Volume 4, Number 10, 11 & 12,ISSN 2523-2800 (online)
3. Kagwesage, A. M ; Mulinda, C. K Kambanda, S & Murenzi, J. (2020). Reflections of Rwandan Mature : Women Students on the Contribution of University Studies in Improving Individual and Community Lives. Journal of Popular Education in Africa. 4(10), 133 – 148.
4. Masengesho, K. et Safari, K. (2020). La Faible Incidence de la Recherche Africaine en Education sur les Pratiques de Classe, Revue InternationAL d'Education, Sevres,no 85(12) 2020.
5. Bikorimana, G., Rutikanga, C., Butare, G. W., Safari, K. & Bahizi, M. 2021. Empirical analysis of foreign direct investment on economic growth : evidence from the East African community. International Review of Economics and Management, 9(2), 114-135. Doi : http://dx.doi.org/10.18825/iremjournal.977022 (Araştırma Makalesi / Research Article)"