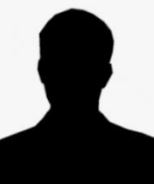 CASS Arts and Lanaguages Modern Languages Sociolinguistics Professor of Sociolinguistics. Lecturer-researcher of Discourse Analysis, Lexicology, Lexicography, Terminology, Language Planning and Language Policy. evantaki@gmail.com, 0788521388 "Cissé, Mame Thierno ; Ndongo-Keller, Justine ; Ntakirutimana, Evariste ; Van Campenhoudt, Marc (eds) (2020) La
traduction et l'interprétation en Afrique subsaharienne : les nouveaux défis d'un espace multilingue = Translation and Interpretation in Sub-Saharan Africa : New Challenges in a Multilingual Space, Éditions des Archives Contemporaines, Paris
2020 « Le français en Afrique » in Mangeot, Mathieu ; Tutin, Agnès (dir.) (2020), Lexique(s) et genre(s)
textuel(s) : approches sur corpus. Actes de la conférence 11e Journées du réseau ""Lexicologie,
Terminologie, Traduction"", Editions des archives contemporaines, France.
ISBN : 9782813003454, 361p., doi : https://doi.org/10.17184/eac.9782813003454
doi : https://doi.org/10.17184/eac.9782813003454
Ndibnu-Messina Ethé, Julia et Ntakirutimana, Évariste (2020) « Défis et perspectives de la didactique des DNL en
région multilingue » in Mangeot, Mathieu ; Tutin, Agnès (dir.) (2020), Lexique(s) et genre(s) textuel(s) : approches sur corpus. Actes de la conférence 11e Journées du réseau ""Lexicologie, Terminologie, Traduction"", Editions des archives contemporaines, France.
ISBN : 9782813003454, 361p., doi : https://doi.org/10.17184/eac.9782813003454
doi : https://doi.org/10.17184/eac.9782813003454
Ntakirutimana, Evariste & Marie-Claire Uwamariya (2019) "Song as a Propaganda Tool in the Genocide Against
the Tutsi in Rwanda" in Preadrag Dojčinović (ed.), Propaganda and International Criminal Law : From Cognition to Criminality, Routledge, 2019, pp. 237-261, ISBN 9781138335639 (hardback) ISBN 9780429443695 (ebook),
https://www.routledge.com/Propaganda-and-International-Criminal-Law-From-Cognition-to-Criminality/Dojcinovic/p/book/9781138335639
Ntakirutimana, E., Evode Mukama, E. Niyibizi (2019) "Ubushakashatsi, ururimi n'uburezi" in Evode Mukama &
Laurent Nkusi (eds) Ubushakashatsi mu Bumenyi Nyamuntu n'Imibanire y'Abantu, African Minds, pp.17-33.
2018 "Enseignement des langues : Quelques fondements théoriques pour une meilleure pratique"
in La problématique de l'enseignement des langues et des littératures dans la région des Grands Lacs
Africains : État des lieux, enjeux et perspectives, Acts of a Seminar organized by Sembura, platform of writers and scholars from African Great Lakes Region, Kigali, 13-14 September, 2016, p. 6-14
Heli Habyarimana Heli, Evariste Ntakirutimana & Lawrie Barnes (2018) "A Sociolinguistic Analysis of Code-
Switching in Rwanda" in Language Matters, Vol 48, 2017, no 3, p.49-72 ; ISSN 1753-5395 (online) ; ISSN
1022-228195 (Printed). 2016 Impact Factor, 2016 : 0.190
2017 « Génocide : Un mot du droit pour un crime sans nom » in Les cahiers de la justice, Quarterly Journal of National Judicial Shcool (ENM), Dalloz, Paris, p.95-104
2016 Ntakirutimana, Evariste, Alexandre Lyambabaje & Joseph Iyakaremye Compétences linguistiques et apprentissage des sciences au Rwanda, Éditions Universitaires Européennes, Paris
2016 " Le plurilinguisme dans l'enseignement supérieur et la recherche : enjeux pour l'intégration régionale" in Synergies Afrique des Grands Lacs no 5, Gerflint, Paris, p.37-45
2014 " Les proverbes et la Bible avant les machettes" in Rwanda, 1994-2012, 18 Years after the Genocide Perpetrated Against the Tutsi : Testimonies and Reflections, Acts of the Colloquium organized by the National Commission for the Fight Against Genocide (CNLG) at Kigali from 5 to 6 April 2012, p. 117-129
2014 Ntakirutimana, Evariste & Emmanuel Nikuze (2014) "La langue française au Rwanda" in La langue
française dans le monde, Éditions Nathan, Paris, p.125-131
2014 "L'unité lexicologique dans la désignation des liens de parenté " in L'Unité en Sciences du langage, Acts of the IXth Scientific Days of the Lexicology, Terminology, Translation Network, Paris 15-16 Sept. 2011, Éditions des Archives contemporaines, Paris, p. 60-68
2014 "La dynamique des langues dans l'enseignement supérieur au Rwanda : de nouveaux enjeux, une nouvelle dynamique" in Synergies Afrique des Grands Lacs, no 3, Gerflint, Paris, p. 155-163
2013 "Éducation, langues" in Atlas du Rwanda, Atlas de l'Afriques, Éditions du Jaguar, Paris, p. 110-111
2013 Kinship Terminologies : Crossed Perspectives, Kinyarwanda, French, English, Swahili, Editions of the National University of Rwanda
2013 « Le négationnisme du génocide rwandais en paroles et en actions » in Josias Semujanga et Jean-Luc Galabert (dirs) 2013) Faire face au négationnisme du génocide des Tutsis, Editions Izuba, Paris, p. 45-58
2012 La langue nationale du Rwanda : plus d'un siècle en marche arrière, Reserch Note of Observatoire Démographique et Statistique de l'Espace Francophone (ODSEF), Université Laval, Québec.
2012 « Rwanda : une cohabitation linguistique complexe » in Francophonies du Sud, no 29, Jul-Aug., CLE International, Paris, p. 18-19
2012 « L'enseignement supérieur et la recherche dans le contexte des Grands Lacs et d'Afrique de l'Est : les enjeux linguistiques pour l'intégration régionale » in Le Français à l'Université, XVIIth Year, no 2, Montreal, Quebec (http://www.bulletin.auf.org/index.php?id=1164)
2012 « Le projet Base de données lexicographiques panfrancophone du réseau Étude du français en francophonie » in Synergies Afrique des Grands Lacs, no 1, GERFLINT, Paris, p. 67-73
2011 Review Note of the book titled Les variétés du français parlé dans l'espace francophone : ressources pour l'enseignement (by S. DETEY et al.) in AUF (2011) Le français à l'Université, XVIth Year, no 01, p. 11, Montreal, Quebec (http://www.bulletin.auf.org/IMG/article_PDF/article_314.pdf)
2011 « Les paroles traumatisantes : un défi langagier à relever » in Acts of a Colloquium organized by the National Commission for the Fight Against Genocide (CNLG) for the XVI Anniversary of the Genocide Perpetrated Againsit the Tutsi, Kigali, p. 29-40
2011 Le Rwanda et la politique du saumon : un retour à la source pour un développement durable intégré, Éditions de l'UNR, Butare
2010 Review Note of the book titled Approches de la langue parlée en français (by Claire Blanche-Benveniste) in AUF (2010) Le français à l'Université, XVth Year, no 03, p. 10-11, Montreal, Quebec (http://www.bulletin.auf.org/spip.php?article272.)
2010 « Les mots pour le dire et les enjeux derrière » Rwanda Journal, Éditions de l'UNR, Butare, no 18, p. 41-51
SEMUJANGA, J., F. RUTEMBESA, E. NTAKIRUTIMANA, I. NZEYIMANA (2010) Le Manifeste des Bahutu et la diffusion
de l'idéologie de la haine au Rwanda (1957-2007), Éditions de l'UNR, Butare
2010 « Le français au Rwanda » in Le Français en Afrique : Journal of the Observatoires du Français Contemporain en Afrique, no 25-2010, Institute of French Linguistics-CNRS-UMR 6039, Nice, p.19-31 (http://www.unice.fr/ILF-CNRS/ofcaf/)