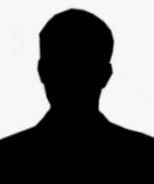 CASS ARTS AND LANGUAGES MODERN LANGUAGES LINGUISTICS, LANGUAGES and PROJECT MANAGEMENT
I am a passionate teacher of linguistics and languages with over 23 years of experience in High Institutions of Learning in Rwanda. I have a Master's degree in Linguistics and a MBA in Project Management and I am looling to getting a PhD in Sociolinguistics very soon. I am also a skilled researcher with 3 papers. mbonankira66gmail.com, 0788419133 "1. A book chapters in Country Profile for Oxford Handbook of African Englishes:Rwanda
2. The contribution of land consolidation programme on the economic development of farmers in Nyamagabe district : Rwanda
3. Lexique trilingue Scolaire de base : Francais-Anglais- Kinyarwanda"