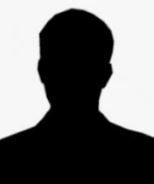 Served as (1) Secretary of the Department (2008-2010), (2) Faculty Coordinator of Examination (2010-2014), (3) Head of the Department (2014-2016), (4) Secretary of OSSREA Rwanda Chapter (2009-2016) CASS Governance, Development and Society Political Science and International Relations Governance, Develoment, Conflict Transformation and, Human Rights MA in Human Rights (University of Burundi), MA in Development Studies (National University of Rwanda), PhD student at the University of Nairobi in Human Rights. Assistant Lecturer and Researcher in Governance, Develoment, Conflict Transformation and, Human Rights "1)Ndikubwimana J.B. 2022. « Interventionism in Africa : Clandestine Networks and Proxy Wars in DRC and Exploitation of Resources ». In Figueroa A.M. (Ed.) : the Impact of Foreign Interventions on Democracy and Human Rights. Emerald Publishing LimitedISBN : 9781801173414, eISBN : 978-1-80117-340-7.
2)Mukama, E., Kagwesage A.M., Uwizeye, D., and Ndikubwimana, J.B., 2019. "Gutoranya Itsinda Nkeshwamakuru". In Evode Mukama & Laurent Nkusi (Eds) : Ubushakashatsi mu bumenyi nyamuntu n'imibanire y'abantu (Research in humanities and social science). African Minds Publishers. ISBN : 978-1-928331-98-8.
3)Ndikubwimana, J. B. & Dusingize, M. P. (2016). « Vision 2020 Umurenge Programme (VUP) and its Financial Direct Support Component to the Poor as Strategy for Poverty Reduction in Rwanda : Challenges and Opportunities », in Herman Musahara (ed.). Inclusive growth and development issues in Eastern and Southern Africa, OSSREA, Addis Ababa. ISBN : 978-99944-55-88-1"
Janvier Murenzi Lecturer None CASS Governance, Development and Society Political Science Political Theory, Philosophy, Ethics and Culture, Music Janvier Murenzi is a lecturer at UR since April 2022. He has a MA in Philosophy (Besancon/France), a BA in Education (Bujumbura/Burundi), done PhD studies (Gothenburg/Sweden, pending thesis), and Music studies (France, plus US online ). His areas of interest are Democracy as an idea, Political Theory, Social Theory, Philosophy, Culture, Education and Music. 783078407 "1. Anne Marie Kagwesage, A. M ; Mulinda, Charles Kabwete, Kambanda, Safari & Murenzi, Janvier. (2020). Reflections of Rwandan Mature Women Students on the Contribution of University Studies in Improving Individual and Community Lives. Journal of Popular Education in Africa. 4(10), 133 – 148. (ISSN 2523-2800 (online)). My individual contribution : co-author.
2. Kabwete Mulinda, C., Safari Kambanda, Anne Marie Kagwesage and Janvier Murenzi, 2020. Fighting Intellectual Marginalization through Critical Thinking : A Glimpse at Mature Women's Tertiary Education in Rwanda. Research in Post-compulsory Education, 25:1, 68-90, DOI : 10.1080/13596748.2020.1720168. (Print ISSN : 1359-6748 Online ISSN : 1747-5112) available in Scopus list, and in Taylor and Francis. My individual contribution : main author.
3. Murenzi, J., A. -M., Kagwesage, C. Kabwete Mulinda, Kambanda Safari, 'Mature Female Students' Constraints to combine Studies and Work or Family Duties in Rwanda', Group research in progress
4. Murenzi, J., 'Digging into the three corners of the Rwandan vision of the World'. In progress
5. Murenzi, J., 'A New Political Economy Analysis of Rwanda's Civil Service Reforms'. In progress
"