The National Council for Science and Technology launched the Research and Innovation Grants on 4 February 2021 at a special virtual event. There were 72 successful research projects selected from over 500 applications. The projects awarded were selected through a rigorous process. Three schemes were initiated :
1) Rwanda Innovation Challenge ;
2) Special Collaboration Research Grants to address COVID-19 Pandemic ;
3) Academia-Industry Collaboration Grant.
Applications from the University of Rwanda having come out on top of the highly competitive process with many successful projects. We hereby met with some winners from Huye campus in college of Arts and social sciences and college of Business and Economics respectively Dr Kagwesage Anne Marie and Dr Nkurunziza Joseph.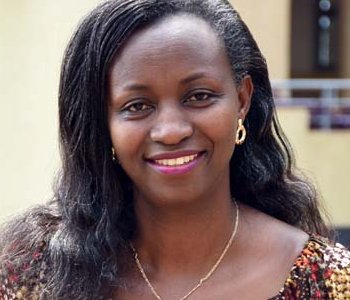 Dr Kagwesage Anne Marie
Title of the research : Analysing the resilience of the primary and secondary education systems to mitigate the impact of COVID 19 pandemic in Rwanda.
Link to National development agenda : Quality Education to all is one of the main pillars that will lead Rwanda to achieve the social transformation envisioned in the national development agenda and beyond. The COVID- 19 pandemic and related protective measures such as school closure, confinement, and others might entail an increase in dropout rates, poverty level, unemployment, child abuse, etc & hellip ; thus interfering with the national long term vision.
Solution about the current problem : This study explores the effects of COVID-19 on the Rwandan primary and secondary educational systems, with a focus on study guided strategies to mitigate negative impacts on teaching and learning to support and build resilient, sustainable, and inclusive primary and secondary educational systems, to foster socio-economic development and well being. As we move from the pandemic emergency to the recovery phase, research findings and recommendations are needed to guide policymakers in the setting and implementation of recovery policies.
Dr Nkurunziza Joseph
Title of the research : Predicting the Infections, Evolution and Outcome of COVID-19 pandemic in Rwanda using SIR model
How does your research project link with existing national development agenda, and in which specific way shall the findings enhance policy formulation ? : The rising numbers of COVID-19 infections is likely to devastate the economy and health care system in Rwanda if the spread is not controlled. Without treatment and under predictions that it will take at least a year to vaccinate 60% of the population, there is need of a reliable, country-specific forecast model to monitor and assess the impact of the policies taken to contain the spread of the COVID-19 virus and its consequences.
In addition, the research will assess the healthcare capacity in terms of availability of functional requirements in case the virus continues with its current upward trend.
Congratulations Again.